To clone an existing product navigate to Artist>Manage My Store>Manage My Products. On the far right under the Actions column select the clone icon.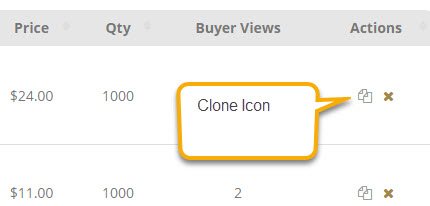 A pop up box will appear, fill in the boxes with the new product name, sku and cost, select Clone Now.
The cloned product will appear right above the product you cloned from. To delete simply select the X in the actions column. Be sure to edit the product by selecting it's name. 
Fill in and update all the necessary fields including keywords, add product images, variants and related products as needed. Be sure to add an image - the cloned product will not have one until added.