My Cart & My Follows
You can view your mini shopping carts and your follows at any time on your Buyer Home Page. Or you can navigate to Buyer>My Cart & My Follows. Click on any artist name to view their store.
My Wishlists
Navigate to Buyer>My Wishlists and view all the items you have placed in all of your wishlists. You can also manage your lists here as well.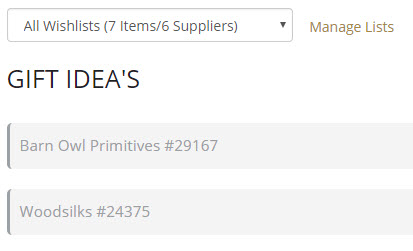 To manage a list or create a new one, select Manage Lists. A pop up will appear where you can add, edit or delete a wishlist.
To add products to your wishlist(s) visit an artist store and select add to wishlist on any product detail page. On this page you can also create a new list.