We know many artists take orders outside of the IndieMe Marketplace. You now have the ability to add and enter orders taken offsite onto the marketplace. These orders can be phone orders, text orders, orders taken at shows or in person. The great part of this? You now have one place to manage all those orders and even better...if this is a buyer not registered on IndieMe, they will be after you enter the manual order!
The Details
Navigate to your IndieMe store and select Artist>Order Management>Manage My Orders. On this grid you will find a button at the top right labeled Add Manual Order.
Selecting this opens up a window for you to search for the buyer by name or company name.

If the buyer is registered on IndieMe simply click on their name or company name, verify the information (you can update contact information and it will not permanently affect the buyer account with IndieMe, just for this order) and select Add Order Details at the bottom of the screen. If the buyer is not a registered member enter all the required information and click on Add Order Details. On this page you can also enter a unique order number after the required Artist ID#. You can also enter special notes after the required Manually entered order comment.
Here you will be able to search for and select products to add to their order. After adding all products select Submit Order. The new order appears on your Manage Orders screen and the buyer is now registered on IndieMe. Please note the IndieMe staff will review the newly registered buyer to verify they meet the requirements to shop on the marketplace. If we see any issues we will reach out to you.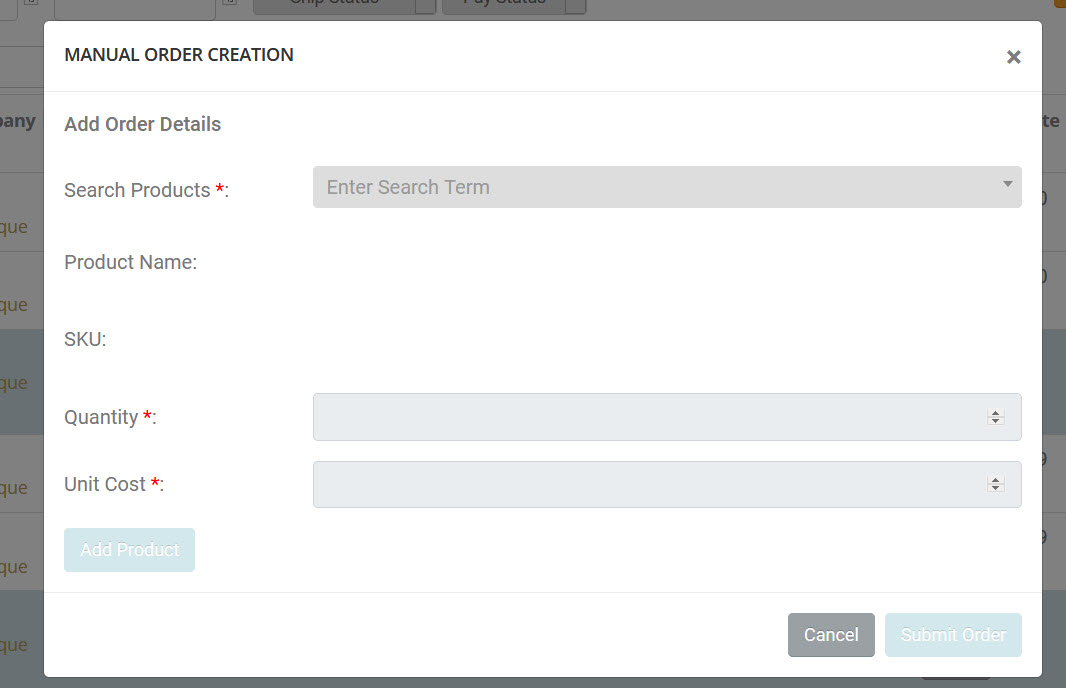 After submitting the order both you and the buyer will receive an email confirmation and you can proceed processing the order as you do other orders. Note - you will have to reach out to the buyer to obtain payment information for manually entered orders.